Meta has unveiled its new AI virtual assistant, aiming to challenge OpenAI's ChatGPT. Powered by its state-of-the-art language model named Llama 2, the assistant is aptly named "Meta AI." This move underscores the intensifying competition between tech giants to lead in the AI-driven virtual assistance domain.
Capabilities of Meta AI
A distinct feature of Meta AI is its ability to generate images. This capability is supported by an image generator called Emu, which Meta has trained on a massive dataset of 1.1 billion pairs of photos and text. Interestingly, this dataset encompasses photos and captions from widely used platforms like Facebook and Instagram.
Availability and Integration
As of now, the assistant is available to a select group of US users. They can access it through platforms including Facebook Messenger, Instagram, and WhatsApp. What's more, the assistant can be a valuable addition to group chats, aiding users in tasks like travel planning. In a further extension of its accessibility, Meta plans to integrate the assistant with smart glasses set to be released next month for the US market.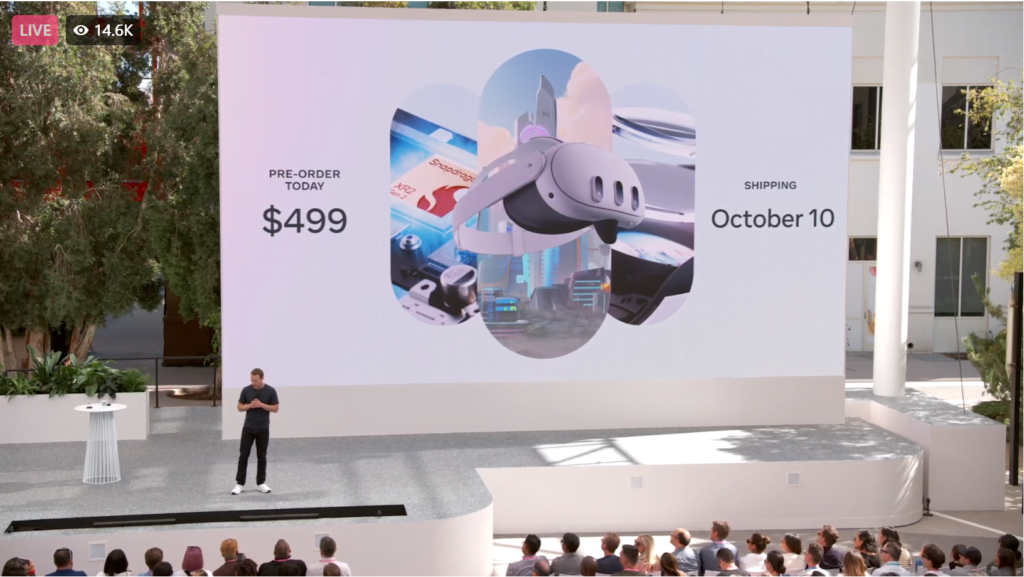 A Race in the AI Arena
OpenAI's ChatGPT has been a formidable contender in the virtual assistant and image generator spaces. It's noteworthy that just last week, OpenAI launched its voice assistant and a cutting-edge text-to-image generator. With Meta's new offerings, the company is strategically positioning itself to compete in this rapidly evolving space. However, the race is not limited to these two tech giants. Major players like Microsoft, Alphabet, and Amazon have already either launched or enhanced their chatbots to match the prowess of OpenAI's ChatGPT.
Meta's AI-Driven Event
The announcement was made by Meta's CEO, Mark Zuckerberg, in an event brimming with generative AI updates. These updates somewhat eclipsed the launch of the new Meta Quest 3 VR headset and an innovative model of smart glasses.
Furthermore, Meta is set to introduce two generative AI tools explicitly designed for photo editing. These tools, dubbed Backdrop and Restyle, will be available to Instagram users shortly. Backdrop specializes in background replacement based on a text prompt, while Restyle leverages generative AI to create fun and engaging imagery, such as encircling a person with playful puppies.
To ensure clarity and authenticity, images generated through Meta AI, Backdrop, or Restyle will feature a distinct watermark, although specifics regarding its design remain under wraps.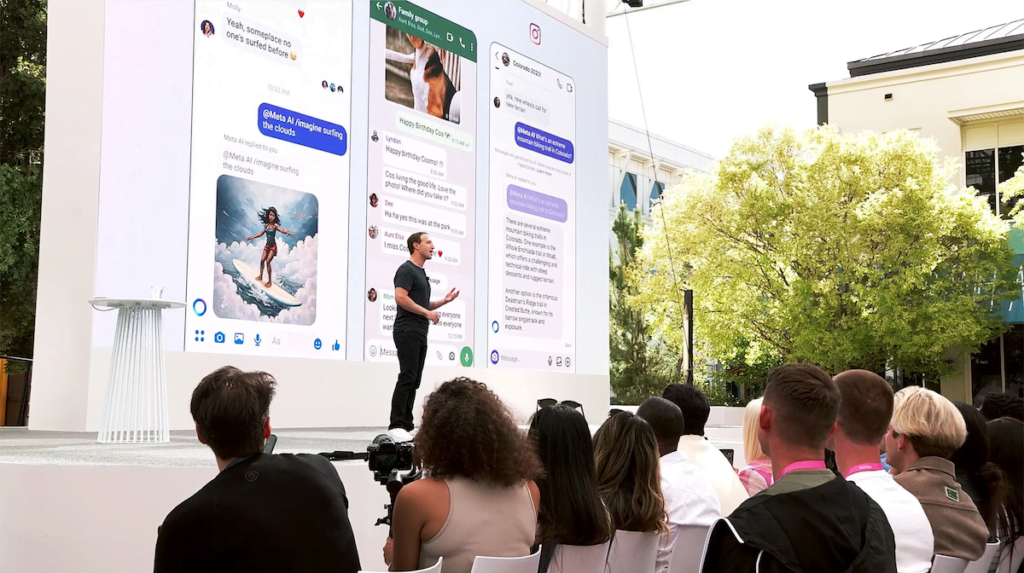 Celebrity Chatbots Enter the Scene
Adding a sprinkle of stardom to their offerings, Meta has introduced a series of chatbots modeled after approximately 30 celebrities. Notable mentions include tennis sensation Naomi Osaka, football legend Tom Brady, and social media influencer Paris Hilton. These celebrity-based chatbots promise unique experiences, from solving mysteries with Paris Hilton to humorous interactions with a chatbot version of YouTuber Mr. Beast.
Constructed on the Llama 2 model, Meta intends to provide tools that will enable users and businesses to craft their personalized chatbots in the near future.
In summary, with the launch of Meta AI and the array of associated tools, Meta has firmly planted its flag in the expansive territory of AI. The next chapters in this evolving narrative of AI innovation will surely be ones to watch closely.
This post contains affiliate links.