In an era where Artificial Intelligence (AI) is pushing boundaries across sectors, Landman.ai stands out as a trailblazer, transforming land and lease management within the oil, gas, and renewables industries.
Developed by Jerry Ward, this groundbreaking AI-driven platform transforms traditional land title work by automating and streamlining processes, ensuring speed and accuracy that rival human capacities.
Landman.ai deploys a systematic, five-step process to change the face of land and lease management, each step leveraging AI to deliver a sophisticated solution.
Ingesting Documents: The Beginning of a Revolution
Everything begins with data ingestion. The platform accepts a wide range of documents from users, including instruments, deed records, oil and gas leases, runsheets, ownership reports, title opinions, and more. Once uploaded, Landman.ai's advanced AI system reads and understands these documents, setting the foundation for its intricate processing.
Running Titles with AI: Speed and Precision
With data onboarded, the AI dives into a deep analysis, sifting through every document, extracting pivotal data, and interlinking documents in a coherent, structured manner. Its robust data entry and analysis work, performed at an extraordinary speed and with meticulous accuracy, challenge conventional human capabilities.
Generating Insights: The Power of Data Synthesis
After comprehending and organizing the data, the AI steps into a crucial role – deriving actionable insights. It generates extensive summaries, detailed reports, and valuable insights from the data. This analytic capability is invaluable, enabling users to make well-informed decisions and strategize effectively – key elements to navigate the volatile energy industry successfully.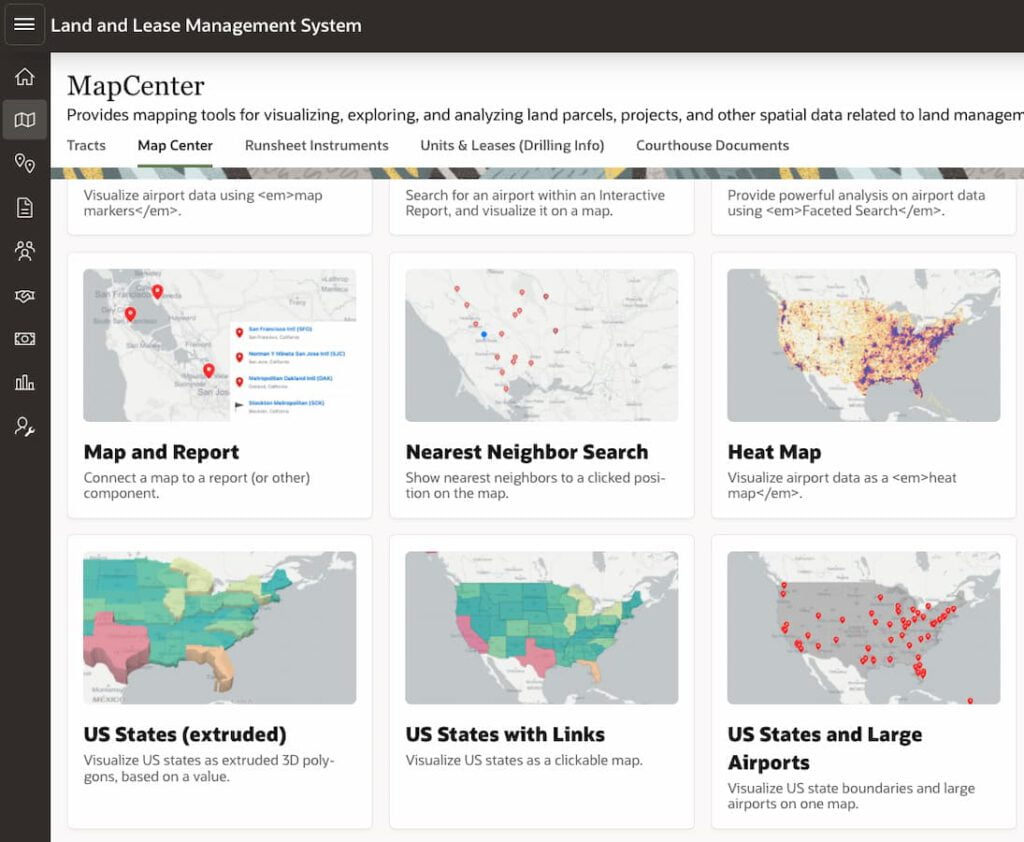 Plotting Mineral Tracts: Visualizing Assets
Adding to its capabilities, Landman.ai transforms abstract data into tangible visuals. By reading land legal descriptions, including metes and bounds, it plots mineral tracts on a map, providing users with a clear visual representation of their assets. This visual analysis gives a unique perspective, aiding users in understanding the geographical distribution of their assets.
Task Management: Streamlining Operations
Perhaps most impressively, Landman.ai's AI takes on the majority of low-level work, handling 80% of routine tasks. This feature allows users to focus on the remaining 20% – the critical decision-making processes. Its well-designed web application works equally well on mobile and tablet platforms, offering convenience and flexibility. The platform enables users to manage a variety of land work from a central location, whether it's drafting leases, calculating ownership, producing division orders, or generating run sheets. This streamlines the workflow, eliminating redundancy and increasing overall efficiency.
User Reception and Feedback
Landman.ai's innovative approach to land and lease management has been met with an overwhelmingly positive response from users. One land manager encapsulates this sentiment, stating, "Landman.ai has transformed our title and leasing process, making it more efficient and precise than ever before." Testimonials like these highlight the platform's value in delivering improved efficiency and precision.
Conclusion
In conclusion, Landman.ai is breaking new ground in the oil, gas, and renewables industries. By leveraging AI, the platform frees land professionals from time-consuming and routine tasks, allowing them to focus on high-value strategic planning and decision-making processes. As we move forward, Landman.ai's innovative approach promises to bring about significant change in land and lease management. In the world of energy, the Landman.ai revolution is just beginning.
This post contains affiliate links.