Artificial Intelligence (AI) has ushered in a new era of technological advancements, bringing remarkable transformations across various industries. One such innovation is the recreation of iconic voices, a realm where technology intertwines with entertainment. Notably, this capacity of AI has enabled the mimicking of the distinctive speech patterns of famous personalities, such as the former U.S. president, Donald Trump.
In this comprehensive guide, we delve into the intriguing domain of Donald Trump AI voice generators, highlighting five prominent players in this unique field: FakeYou: Deep Fake, Voicify, Voice.ai, Celebrity Voice Changer, and Voicemod. Prepare to marvel at the prowess of AI as we explore these advanced tools that impeccably mimic Donald Trump's vocal style and tone, each offering unique features, applications, and user experiences.
FakeYou: Deep Fake – Craft Personalized Audio and Videos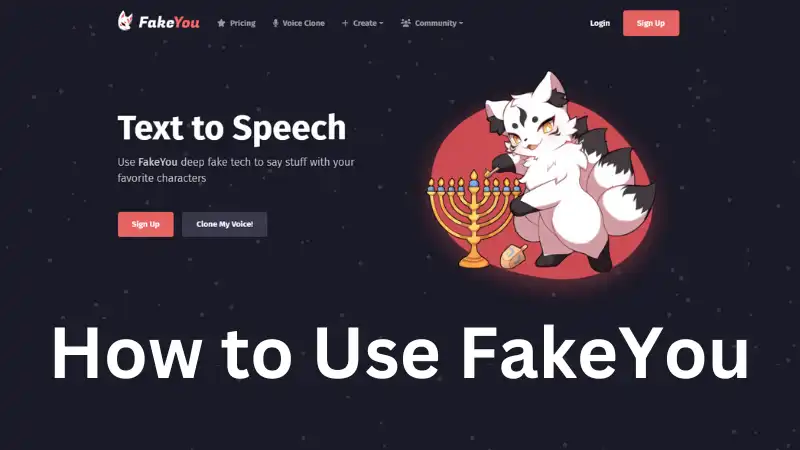 FakeYou is an AI-driven platform that grants users the ability to generate audios or videos of their favorite personalities, saying anything they want through deepfake technology. 
The platform presents a myriad of AI tools, such as:
Text to Speech: This tool lets users generate audio from text. You can input any text and have it read out in the voice of your preferred character, like Donald Trump.
Voice to Voice: This innovative feature transforms the user's voice into the voice of a chosen character.
Video Lip Sync: With this feature, users can lip-sync video to audio, creating a video where the character appears to speak the words the user inputs.
FakeYou is ideal for content creators and anyone seeking to inject personality into their messages. The platform hosts a vibrant community on Discord where users can interact and pose questions. For more information, users can sign up and view pricing details on the FakeYou website.
Voicify: AI-Powered Donald Trump Voice Generator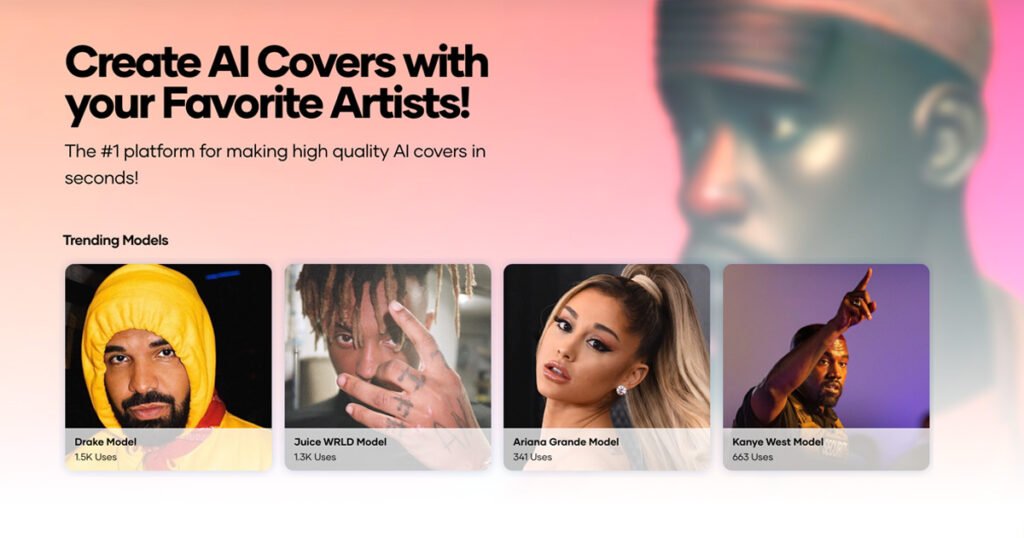 Voicify AI offers an AI-enhanced Donald Trump voice generator that allows users to create AI-generated Donald Trump covers for platforms like TikTok and YouTube. The platform provides the ability to create custom covers in the style of more than 50 artists such as Drake, Kanye West, Taylor Swift, among others using Voicify's cutting-edge AI technology.
To create AI Donald Trump covers, users need to drop their original vocals/song into the provided box or paste a YouTube link. After agreeing to Voicify's Terms of Use and pressing the convert button, your AI-generated Donald Trump cover will be ready within approximately 30-60 seconds.
Each AI Donald Trump cover consumes one credit. Voicify's system conveniently extracts the acapella, regardless of whether you upload one for the AI Donald Trump cover, simplifying the process of creating AI Donald Trump covers.
Voice.ai: Advanced AI-Powered Voice Modulator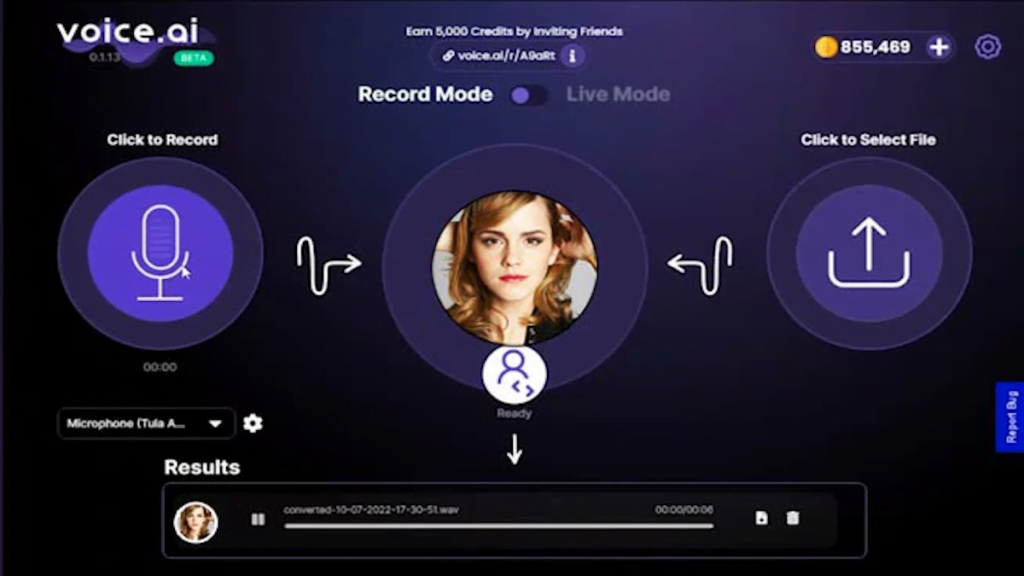 Voice.ai is an advanced AI-powered voice modulator that stands out by providing users the capability to alter Donald Trump's voice in real-time across various applications such as Zoom, Discord, and popular games like Minecraft and Fortnite, among others. Users can also create short audio clips for soundboards or share via messaging platforms.
Key features of Voice.ai include:
Unlimited Voice Access: This feature allows users to create or clone voices by uploading clear voice audio, in addition to providing access to a vast array of user-generated voices developed by its community.
Hyper-Realistic AI Voice Changing: Designed for content creators and gaming enthusiasts, Voice.ai permits users to mimic voices of video game characters, celebrities, or even create unique voices for virtual YouTubers.
Compatibility: Voice.ai integrates seamlessly with a multitude of popular platforms and games such as Streamlabs OBS, Twitch, and Audacity, enabling users to apply their own Voice Skins, Voice Filters, and Voice Avatars.
Soundboards: Voice.ai allows users to generate custom audio clips of their preferred characters, making it an indispensable tool for soundboard recording enthusiasts.
Real-time Voice Altering and Recordings: Users can utilize the platform's real-time voice changing feature or recording mode to alter the voices in short clips they upload or record.
Essentially, Voice.ai offers a versatile, user-friendly voice modulation tool compatible with a myriad of platforms and requires just a microphone for modifying your voice.
Celebrity Voice Changer: Transform Your Voice with Deep Learning Technology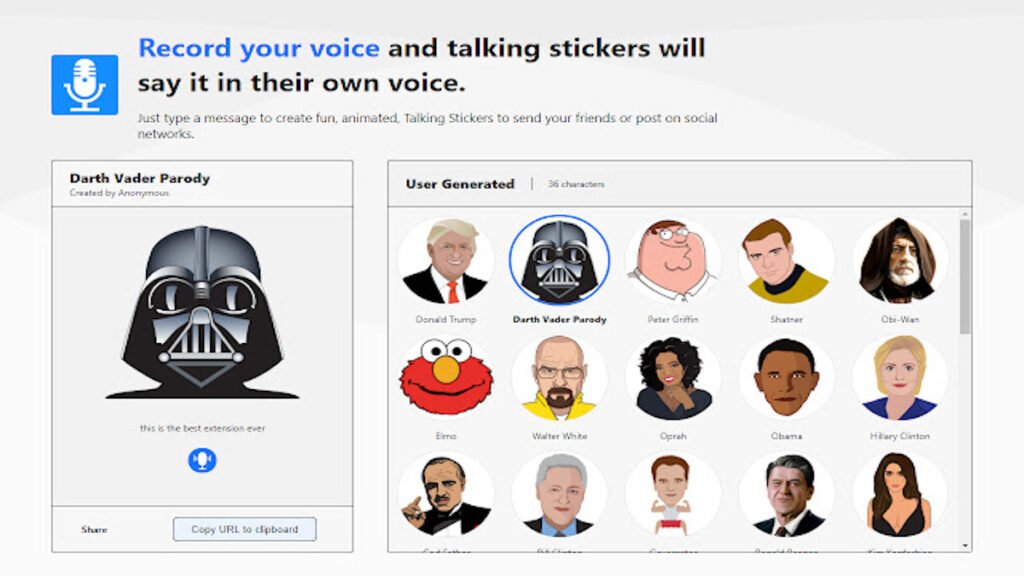 Celebrity Voice Changer is a fascinating app that utilizes deep learning technology to modify your voice to sound like a celebrity. It boasts millions of downloads, setting itself apart from similar apps with its unique offerings.
The application offers a comprehensive roster of celebrities, regularly updated by the developers. You can make a request within the app if your favorite celebrity isn't listed. After recording, the app takes mere seconds to generate and deliver a strikingly accurate imitation of the chosen celebrity's voice. Users can preview their recording, complete with voice alteration effects.
Additionally, the application enables users to share their fun-filled creations on any social media platform or save them for personal enjoyment. The Celebrity Voice Changer app provides endless entertainment potential, such as orchestrating a playful dialogue between Donald Trump and Kim Jong Un or singing "My Heart Will Go On" in the voices of Snape and Dumbledore.
Voicemod: Interactive Donald Trump Soundboard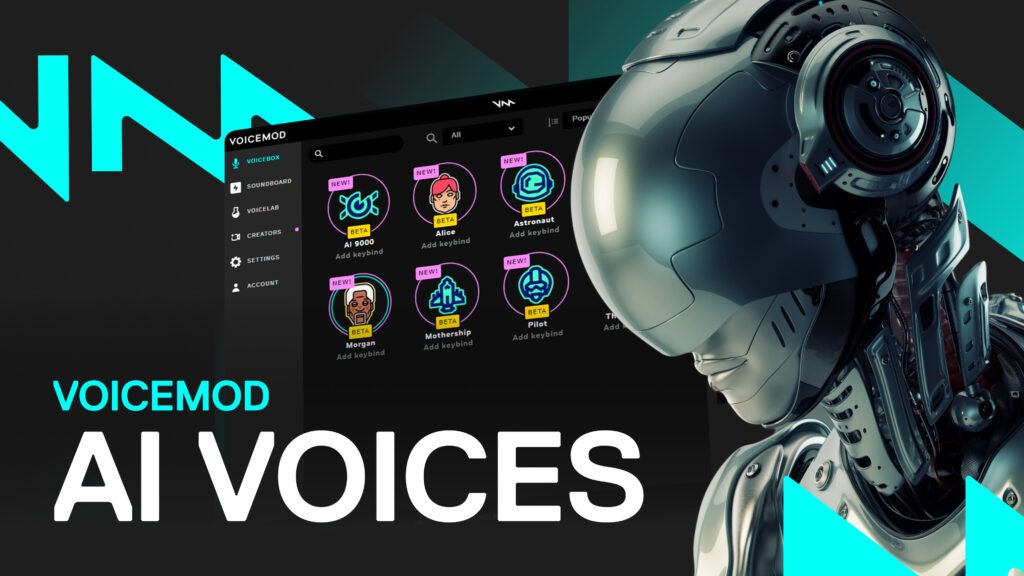 Source: Business Wire
Voicemod provides a Donald Trump soundboard, permitting users to incorporate some of the former president's most iconic quotes into their online conversations. This tool can be used on platforms like Discord, Zoom, and others to instigate laughter during meetings or gaming sessions.
To create a Donald Trump soundboard with Voicemod, users need to follow these steps:
Download and install Voicemod.
Access the Donald Trump Sound Collection in TUNA.
Download your preferred sounds and add them to your custom Soundboard in Voicemod.
Set Voicemod as your default microphone on your communication platform.
This way, users can react to conversations in a fun way using Donald Trump's most memorable phrases. The soundboard can be customized according to the user's preferences, making it a versatile tool for online communication.
Comparing the Five Donald Trump AI Voice Generators
Each of these five platforms brings a unique approach to recreating Donald Trump's voice using AI technology.
FakeYou provides a robust suite of tools, including Text to Speech, Voice to Voice, and Video Lip Sync features. Voicify AI specializes in generating AI Trump covers swiftly, offering a distinctive niche for music enthusiasts.
Voice.ai distinguishes itself with real-time voice changing across various applications, featuring a range of tools that cater specifically to content creators and gaming enthusiasts. Celebrity Voice Changer offers an enjoyable and user-friendly application with an extensive list of celebrities, enabling users to transform their voice with impressive accuracy and share the results on social media platforms.
Lastly, Voicemod delivers an amusing and interactive experience with its soundboard feature, permitting users to use iconic Donald Trump phrases in online conversations, thus injecting humor and levity into their interactions.
Conclusion: Choosing Your Ideal Donald Trump AI Voice Generator
The realm of AI voice generators is diverse and filled with exciting potential. Whether you're a content creator, a gamer, a music enthusiast, or simply looking to have some fun, there's an AI voice generator for Donald Trump that's perfectly tailored to your needs.
From the deepfake technology of FakeYou to Voicify's AI-powered covers, Voice.ai's real-time voice alteration, the wide array of celebrity voices from Celebrity Voice Changer, or Voicemod's iconic soundboard, the options are as diverse
This post contains affiliate links.